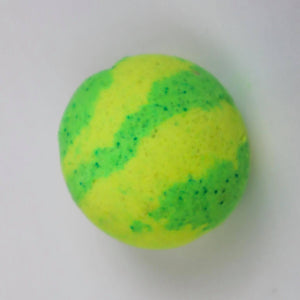 Soak and relax while the bath bomb fizzes and dissolves, releasing a citrusy fresh fragrance (Lemongrass and Persian Lime) and sublime colour into your bath for an energizing bath experience. 
Directions: Fill your tub with warm water and drop bath bomb inside and watch it fizz!
Ingredients: Bicarbonate soda, citric acid, kaolin clay, cream of tartar, grapeseed oil, fragrance oil, polysorbate 80, water, mica.
Please note: not suitable for consumption