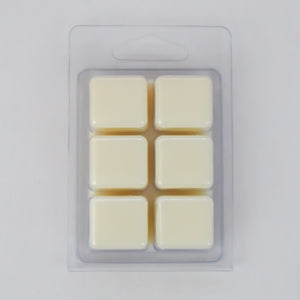 Stressful day? Need a pick me up? Want to fill your home with wonderful floral scents?
Help to clear your mind and bring some focus and clarity with our Bergamot and Patchouli wax melts you will be able to create a relaxing atmosphere & harmony for your home, or workplace with our triple scented 100% Soy Wax melts hand poured by us for a beautiful scent ever time!!

Did you know: Bergamot is great for inviting feelings of joyfulness and positive self talk? It also helps to soothe and calm! Perfect for those stressful days.
Our 100% natural Soy Wax Melts are handmade and are infused with high quality Fragrance Oils (Bergamot & Patchouli) to ensure that you receive a superior scent throw and a longer lasting melt. Our Natural Soy Wax contains no nasties such as paraffin or petroleum and is a naturally sourced product derived from soy beans.
These melts can be used on both electric burners and oil burners. Simply snap off one of the six cubes and place it in the top of your warmer/burner. Each cube can burn approx 4-6 hours and never lose scent!
All of our melts are made in small batches to ensure 100% quality.
Great for special gifts, weddings and all occasions. Please contact us direct at misslasoaps@gmail.com for special event orders.