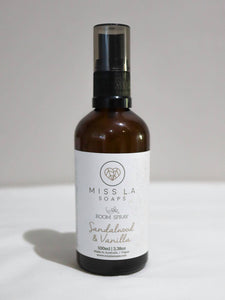 Our Room Spray is made to the highest quality standards with a triple scented formula to provide a beautiful long lasting fragrance in your home. To use, remove lid and pump 1-2 sprays of mist into the air to enjoy the aromatic ambience it creates.

The fragrance is a unique woody blend with floral and spicy hints. Featuring cedar wood, sandalwood, clove and cinnamon, layered with rosewood, jasmine and lily of the valley and finished with fresh malt and vanilla.
Suitable for: All living areas and bathroom.
 Size:100ml